Artist in Residence – Amenda Tate Corso
Posted On August 28, 2017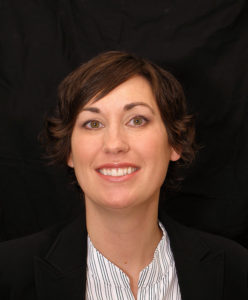 Meet Amenda Tate Corso, one of our five artists in residence.
Corso is an Artist and Metalsmith with a BFA in Jewelry/Metals from Metropolitan State University of Denver. She recently completed an Artist Residency with Ballet Des Moines.
Corso's studies led her to the realization that she wants to put her focus into "how things work." She is currently working on her Manibus Project in which her painting bot, Manibus, translates the dynamics of ballet into painted works of art. Her goal has been to demonstrate the emotion behind ballet into a visual form. The dancer wears a remote sensor in which the movement is then translated from the bot into lines on the page.
Her work addresses ideas surrounding identity, individuality, social culture, and permanence in the digital era.
For more about Coro's work visit her personal website at https://www.amendatate.com.