The wood shop at Area 515 recently got some new tools and equipment. Our Wiki tool list has been updated to include them as well. Here's a list of our new tools: Jet Lathe DeWalt Scroll Saw DeWalt Planer Laguna Band Saw Rikon Joiner & Planer DeWalt Dust Extractors...
Read More
Hey everyone! Area 515 recently got some help reorganizing and expanding our Wiki tool list. Every tool now has a picture and we are working on getting descriptions, material lists, consumables, and resources up for each tool. If you'd like to see our complete list of tools available here...
Read More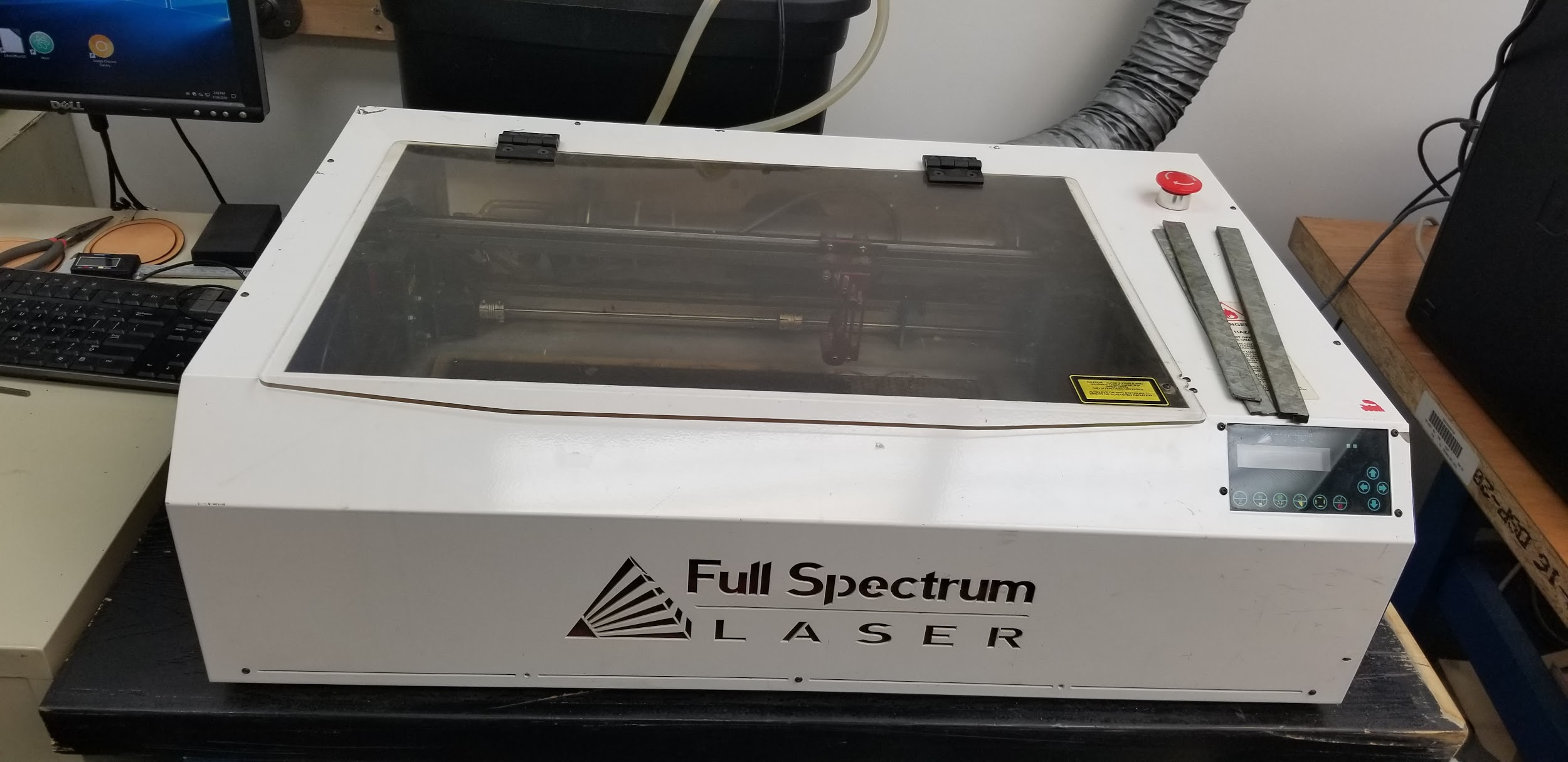 Area 515 has received a new Full Spectrum Laser Cutter through anonymous donation! The laser cutter needs a new exhaust installed before it is up and running for general use but expect it to be working in about a month. After the work on it is complete, Area 515...
Read More
This month we have an auto maintenance class coming up next weekend. Don't forget to signup on Eventbrite! Next week Brandon Hart is hosting another Monday night 3D printing meetup on support material, and we are hosting a flower planter building event with BuildSomething and Kreg Tools on Thursday....
Read More
This week at Area515 we are hosting the Central Iowa Linux User Group (CIALUG) on Wednesday. Come join and talk about what you're doing with Linux! This Thursday we are having a space work day. Come on down and help clean things up, work on projects for the space,...
Read More
In collaboration with BRAVO Greater Des Moines, Area515 is pleased to announce our 2018 Artist in Residence recipients. For the next six months, these makers will have full access to the space, tools, a complimentary membership, and a $100 stipend (courtesy of BRAVO) to make, think, and create as...
Read More
With two days left until applications are due for our 2018 Artist in Residence program, we wanted to highlight a previous recipient and how they utilized their 6 month membership to explore and better their craft. Celeste Moreno began her studies at Iowa State as a Graphic Design major...
Read More
Submissions are officially closed for the 2018 Artist in Residence program. Recipients will be announced April 20th. If you are an artist looking to hone your craft or even find a new passion we want to showcase your creations! We'll be starting a six-month Artists in Residence program in...
Read More
As many know, in the month of December we were nominated as one the Greater Iowa Credit Union's Give Iowa Organizations. During that month, Give Iowa featured Area515 on their main page, and gave us $500 in funding in addition to any amount accumulated through fundraising from any outside...
Read More
Des Moines is evolving, and Area515 is proud to be a part of the growth in our community! Area515 was recently featured in a Des Moines Register article detailing the roll out of Capital Crossroads 2.0, the next phase of a multi-million dollar effort to improve the Des Moines...
Read More