A few months ago (ok, almost a year) I decided to disassemble an ELM327 to see how the generic OBD reader works.  To my surprise the component selection and layout was very similar to what I would have hacked together.  They are based around a Microchip PIC with integrated CAN...
Read More
Recently our laser suffered a fatal failure of the water pump.  This caused the tube to overheat and crack.  While waiting for the replacement tube and pump I decided to attempt to fix the pump by 3d printing a replacement impellor.  The first attempt failed because I used too...
Read More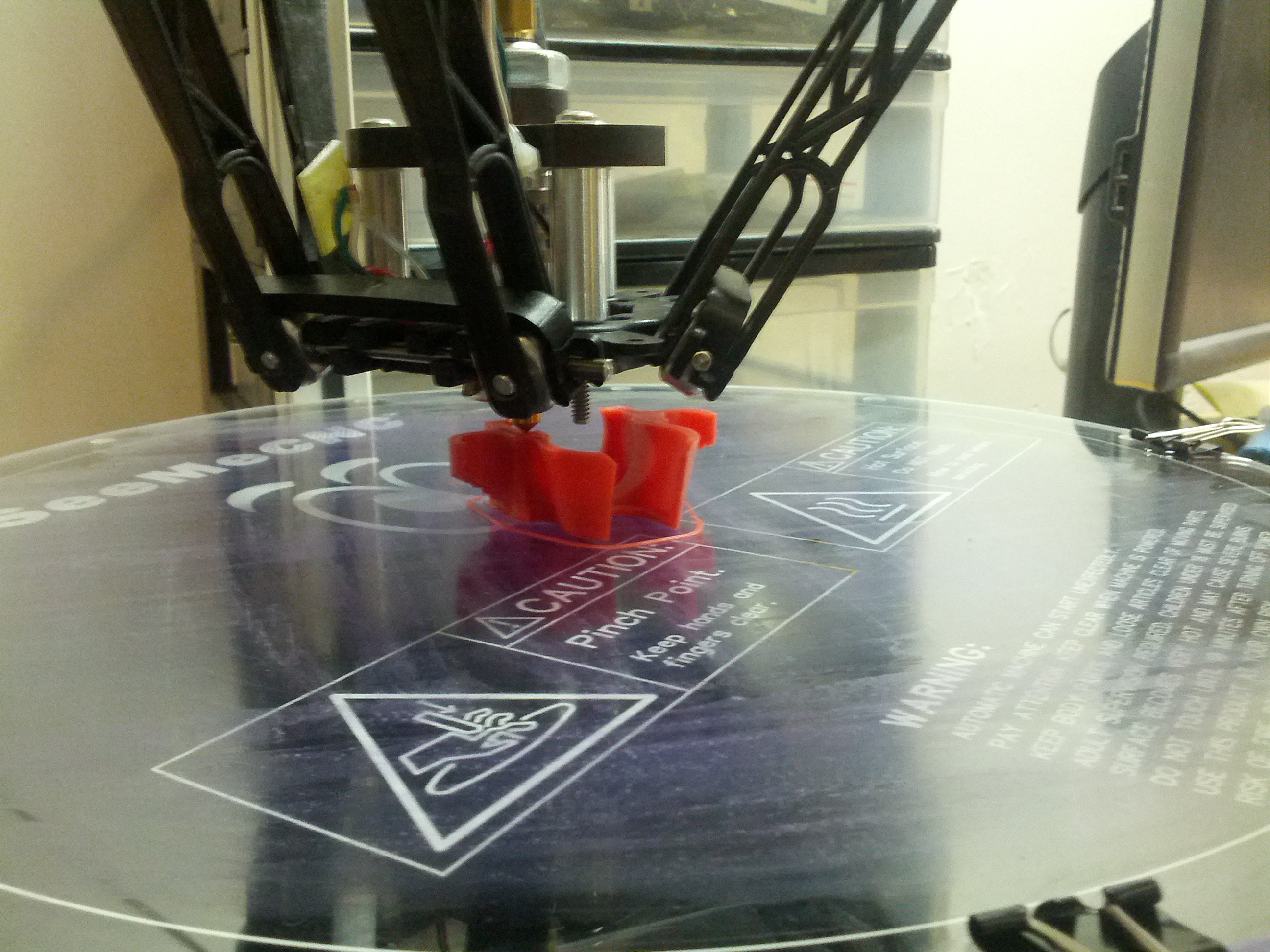 Actually there isn't much blues going on. The Rostock Max kit that I picked up at the Kansas City Maker Fair is just now starting its life of printing. The assembly went fairly smoothly. We didn't have to restart any major sections. Mike wired the board wrong and caused...
Read More