The wood shop at Area 515 recently got some new tools and equipment. Our Wiki tool list has been updated to include them as well. Here's a list of our new tools: Jet Lathe DeWalt Scroll Saw DeWalt Planer Laguna Band Saw Rikon Joiner & Planer DeWalt Dust Extractors...
Read More
Hey everyone! Area 515 recently got some help reorganizing and expanding our Wiki tool list. Every tool now has a picture and we are working on getting descriptions, material lists, consumables, and resources up for each tool. If you'd like to see our complete list of tools available here...
Read More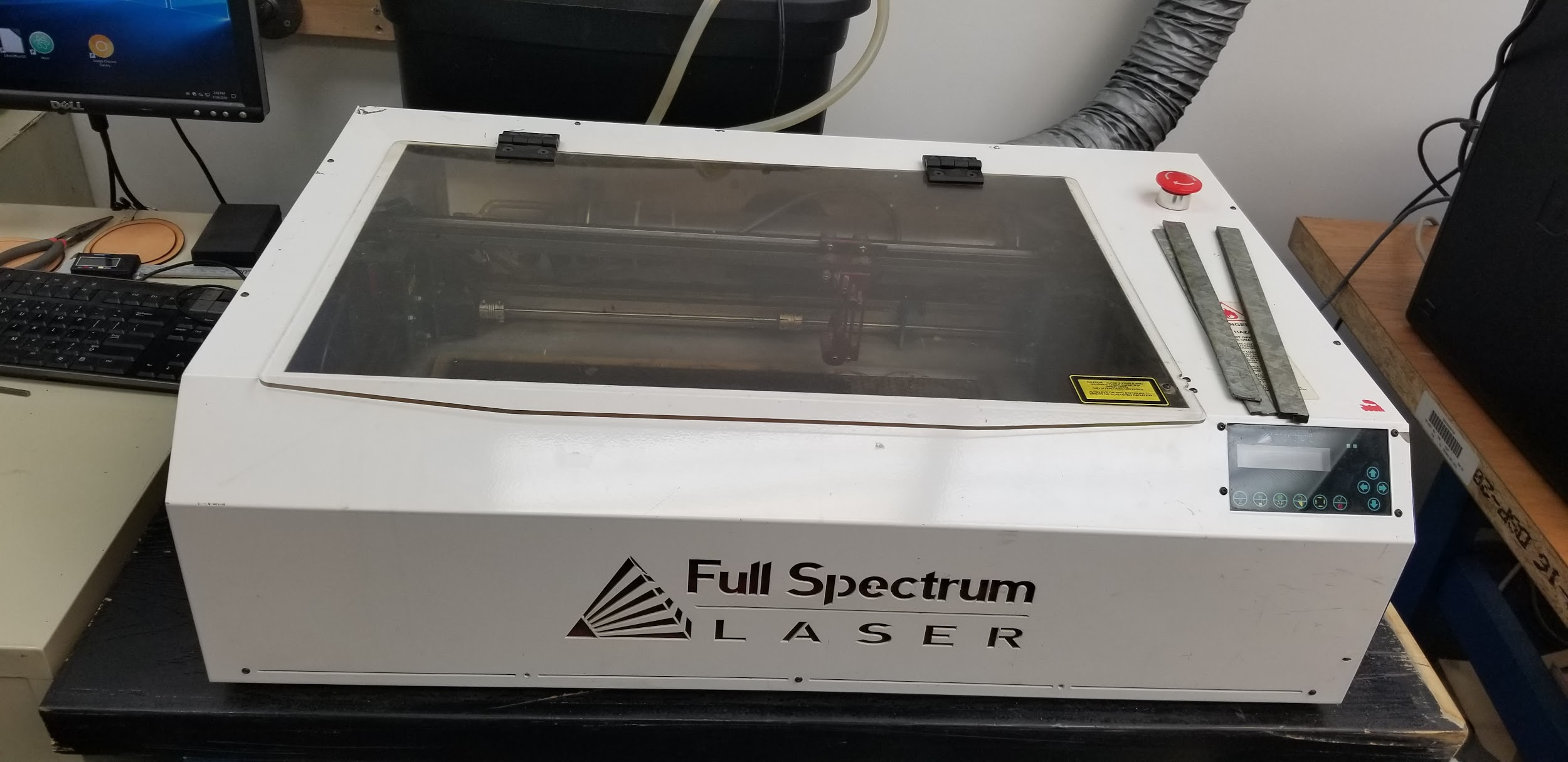 Area 515 has received a new Full Spectrum Laser Cutter through anonymous donation! The laser cutter needs a new exhaust installed before it is up and running for general use but expect it to be working in about a month. After the work on it is complete, Area 515...
Read More
This month we have a class on guitar maintenance. Jason will be teaching fret and fingerboard maintenance, how to setup a guitar, and keeping your instrument clean. Signup on Eventbrite! As usual, we have an open house every Tuesday night, come hangout and checkout Area515! Makerfaire DSM is coming...
Read More
This month we have an auto maintenance class coming up next weekend. Don't forget to signup on Eventbrite! Next week Brandon Hart is hosting another Monday night 3D printing meetup on support material, and we are hosting a flower planter building event with BuildSomething and Kreg Tools on Thursday....
Read More
This week at Area515 we are hosting the Central Iowa Linux User Group (CIALUG) on Wednesday. Come join and talk about what you're doing with Linux! This Thursday we are having a space work day. Come on down and help clean things up, work on projects for the space,...
Read More
In collaboration with BRAVO Greater Des Moines, Area515 is pleased to announce our 2018 Artist in Residence recipients. For the next six months, these makers will have full access to the space, tools, a complimentary membership, and a $100 stipend (courtesy of BRAVO) to make, think, and create as...
Read More
Submissions are officially closed for the 2018 Artist in Residence program. Recipients will be announced April 20th. If you are an artist looking to hone your craft or even find a new passion we want to showcase your creations! We'll be starting a six-month Artists in Residence program in...
Read More
Sign up for our 2017 summer classes Art Explorations and the Science of Flight here. July 17 – 21  for students entering 6-8th grades Classes will meet at the maker space 1731 Grand Ave, Des Moines, IA 50309 https://www.eventbrite.com/e/area515-summer-camp-tickets-33648888732 Art Explorations Monday, July 17 – Friday, July 21...
Read More
We're kicking off 2017 with some awesome things to check out! January is always a great time to get started learning new things, and Area515 Maker Space can help you jump-start the year with some exciting events! First, this Saturday, January 7, we've got a Learn to Solder Workshop!...
Read More