More move!
Posted On October 15, 2014
Hello Des Moines!
We are putting in a lot of work to get the new place put together for the grand opening.
Wanna help?
Wanna help build a community and makerspace for Des Moines?  You can!  Check out our latest conversations on our google group.  Like us on facebook.  Do what you do on Twitter.  Check out the events or stop by on any Tuesday during the open house to say hello!
Getting started
We were lucky enough to have much help getting started.
With all of the help and a lot of work, we split into two teams.  One team prepared the new space and another team did work in the previous space.
Tear down that wall
For the team that stayed at the new space, the first order of business was clear…. turn two rooms into one room.  Before the other team departed for the previous space, we all got a chance to put a hole in the wall.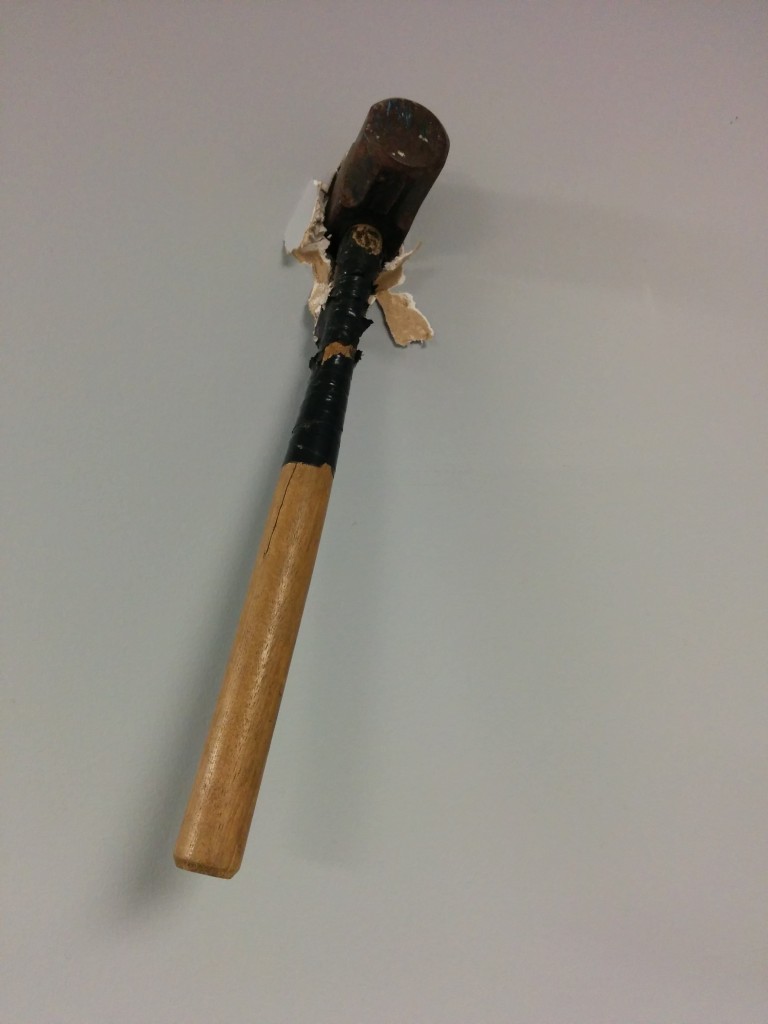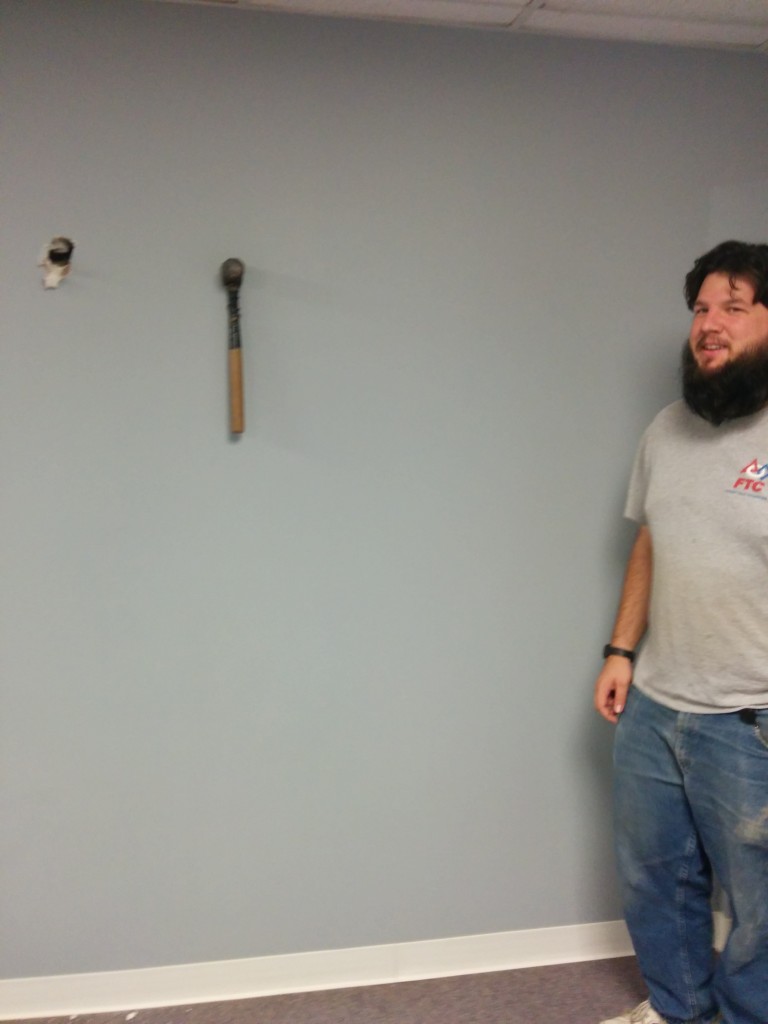 After all of the fun, one team departed to the previous space to get some work done.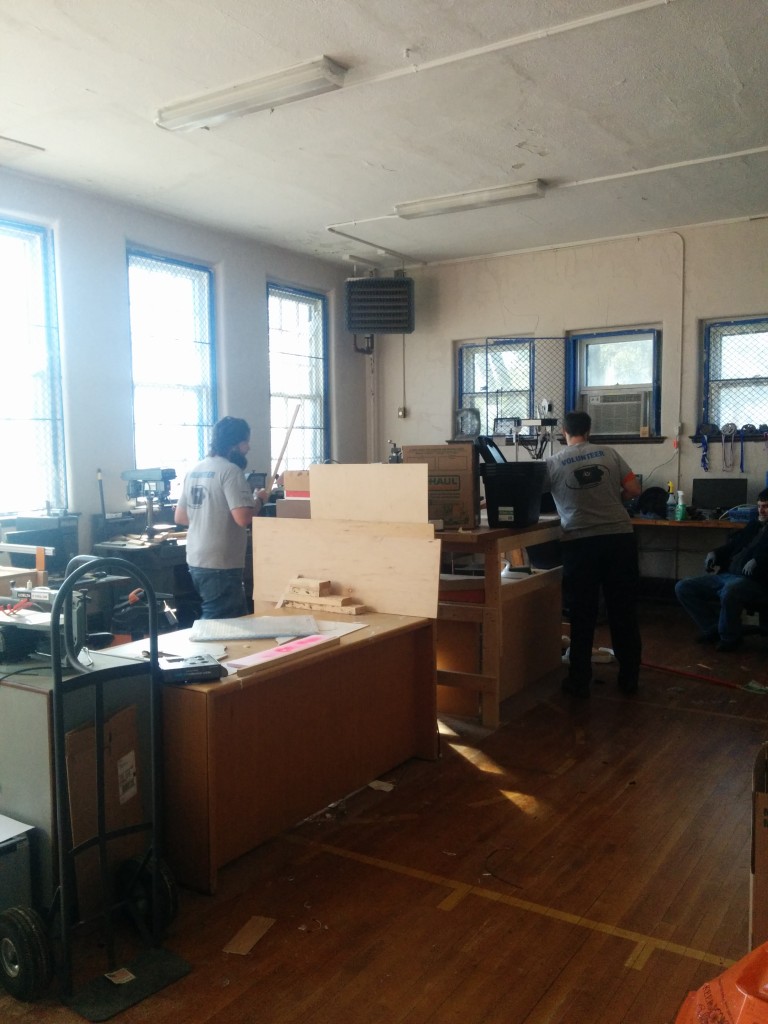 The three Bradys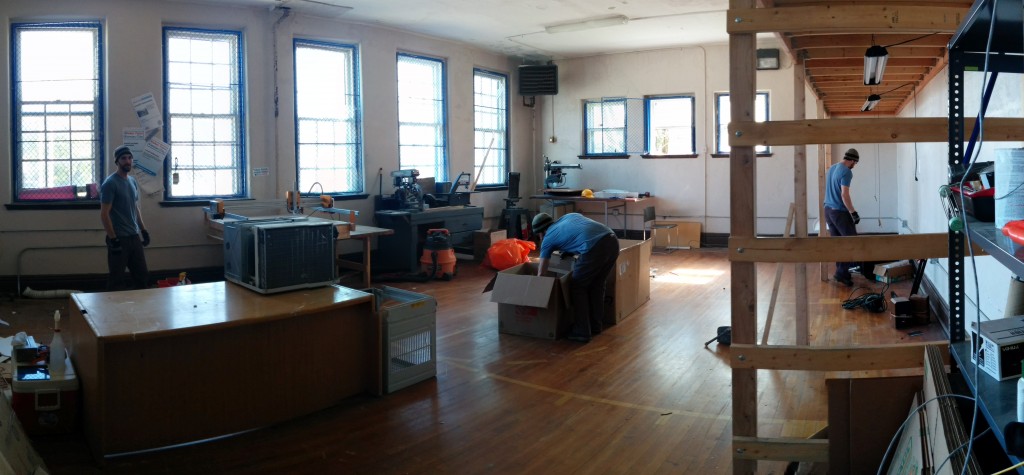 Meanwhile, at the space…

All together now
Moving is never easy but with the right group of people it can fun.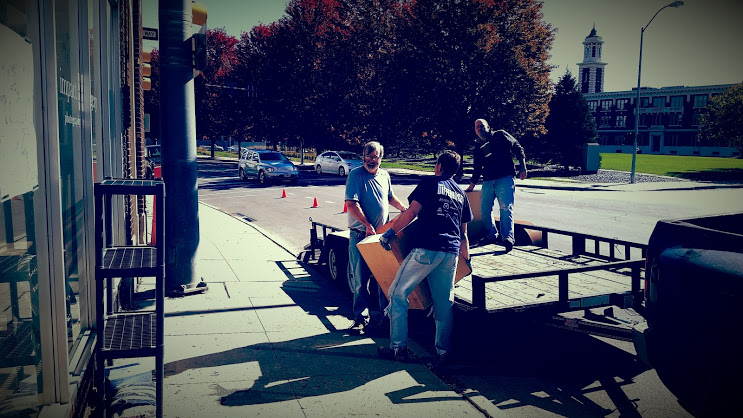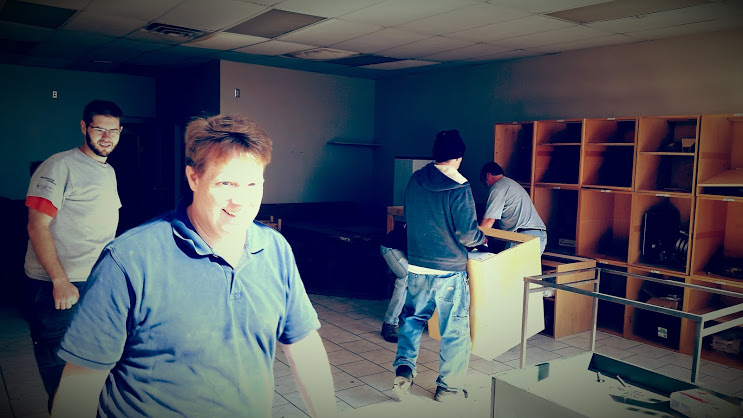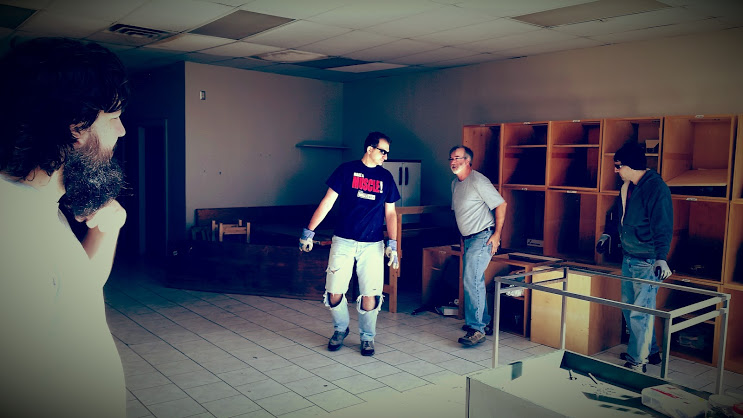 In conclusion
After a little cleanup, things are starting to look better.

Like any good do-ocracy, there's always plenty of work to be done.
More soon…!