March First Friday Followup
Posted On March 17, 2015
Jeff Reiland of Abundant Design came and talked to us about a variety of backyard garden projects. He started with a beginners' garden you can't mess up and then covered compost bins, pallet planters, rain gardens and rain catching systems. Very grateful for the timely wisdom as the growing season kicks off!
Here is the rain garden design and installation manual we talked about: ftp://ftp-fc.sc.egov.usda.gov/IA/news/RainGardens.pdf
More information can be found at rainscapingiowa.org
Also, here's Jeff's YouTube channel for how-to videos and more, including the compost bins and a seed starting rack (it's that time!)https://www.youtube.com/channel/UCLi4tEZkIBhmkgsyMvBkoJQ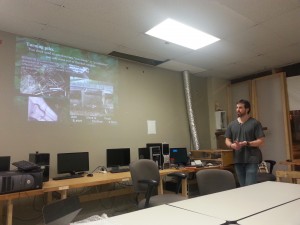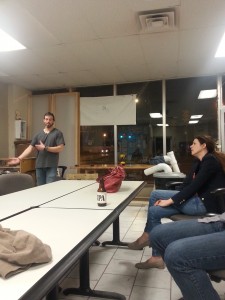 For next month's First Friday on April 3rd, we have Lydia Pesek telling us about Minecraft mods!