So long, and thanks for all the art!
Posted On June 22, 2016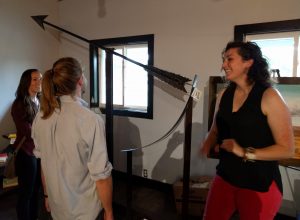 The art show yesterday was a lot of fun. Huge thanks to our sponsors — Twisted Vine Brewery, Hurricane Grill, and Source Allies — and, of course, to the artists. Thanks also to all of you who came to support us! Attendance was light, but it was a lively group and a fantastic atmosphere.
We still have Area515 / Twisted Vine Brewery exclusive pint glasses! The glasses were a huge hit and people wanted to buy extras. They are available for purchase at Twisted Vine Brewery, or for $10 each at Area515.