This month's meetup was small, but successful! We discussed a few other local radio enthusiast meetups around the area, including HARC (Hiawatha Amateur Radio Club; meets 2nd Thursday of every month at the Perry Public Library) and the DMRAA (Des Moines Radio Amateurs' Association; meets 4th Tuesday of every month at...
Read More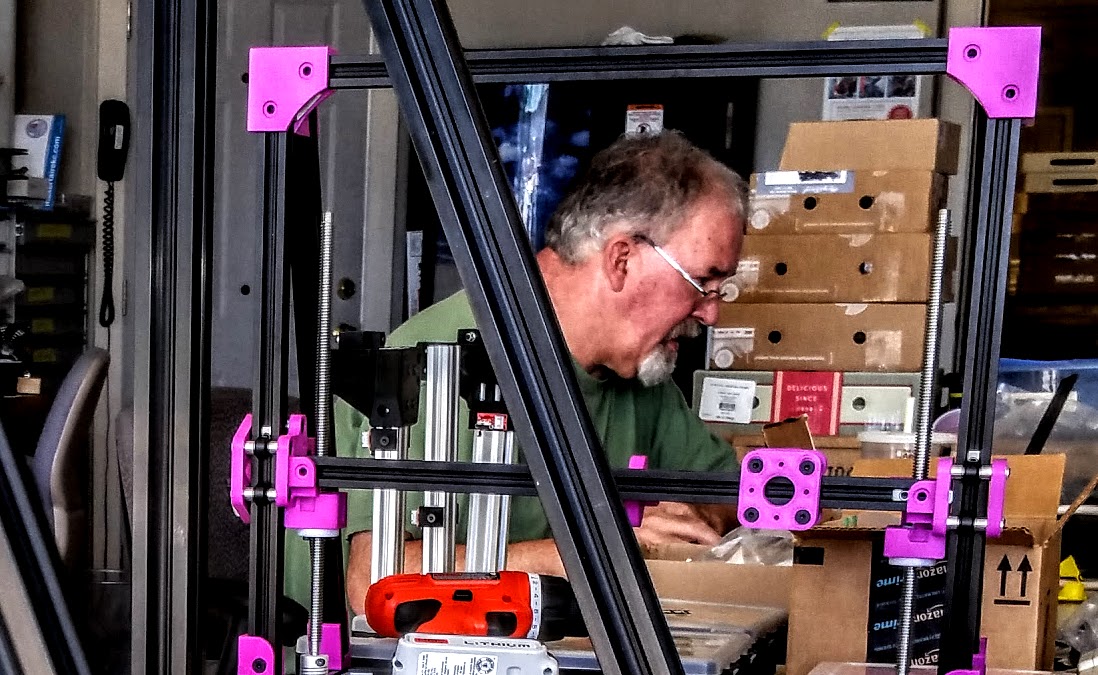 Yeah, the tools and workspace are pretty awesome, but we've got some excellent people here too! We wanted to highlight some of the Makers that frequent Area515 and help put some names with faces around the space. First up: get to know Chris Johnson! Chris has been a member...
Read More
Des Moines Mini Maker Faire 2016 was awesome! We got a TON of new visitors on Monday, both at the Maker Faire booth at the Science Center of Iowa and at our Open House on Tuesday! Take a look for yourself: If you didn't get a chance to make...
Read More
Maker Faire's right around the corner… We wanted to show you a couple of projects our members have been working on that will (hopefully) make an appearance at the 2016 Des Moines Mini Maker Faire! Come check out the Area515 booth at the Science Center this Monday. We promise...
Read More
This year's Des Moines Mini Maker Faire is on Labor Day, September 5, from 9am to 5pm at the Science Center! Come check out makers, tinkerers, and craft and tech enthusiasts from all over Iowa and beyond, featuring: Star Wars-themed exhibits, including Troy Powers (a local  lightsaber builder), and a life-size,...
Read More
Tonight we used the spot welder again. We built it several months ago to make the battery pack for Lightning mini-bike. You can see two transformers in the picture. The little one is from a typical microwave oven. The internet was wrong – our milage varied – it was...
Read More
To anyone who follows Humble Bundle, they have added the ability to support any charity of your choosing with your Humble Bundle purchase. Area515 is in the list! Please consider supporting the DSM makerspace with your next purchase from humblebundle.com....
Read More
We tore it down and cleaned up the gunk. Assessed the bearings – they look ok. But one gear is without one tool, but still operable.  We'll see about replacing it sooner than later – but probably too late.  The problem finding the original gears. We'll likely need to...
Read More
We'd like to show some gratitude for a recent tool donation to the maker space from Marilyn Warling. She was gladdened to know that her husband's tools will be getting well used. Thank you, they most certainly will! Several of these do require maintenance before use, so keep an...
Read More
Area515, the Des Moines Maker Space is looking for a marketing and social media intern. Position is unpaid but includes membership to the maker space. You'll gain valuable experience helping a non-profit grow, practice technical writing, gain exposure to a diverse population of makers, and maybe be inspired to...
Read More