As many know, in the month of December we were nominated as one the Greater Iowa Credit Union's Give Iowa Organizations. During that month, Give Iowa featured Area515 on their main page, and gave us $500 in funding in addition to any amount accumulated through fundraising from any outside...
Read More
Des Moines is evolving, and Area515 is proud to be a part of the growth in our community! Area515 was recently featured in a Des Moines Register article detailing the roll out of Capital Crossroads 2.0, the next phase of a multi-million dollar effort to improve the Des Moines...
Read More
In addition to our regular Area515 Maker Space membership, we have provisions available for multiple members in the same family. Meet two of our Family Membership users: Lisa and Guy! Lisa and Guy Payton have been members at Area515 for about seven months. Lisa is a wife and mother who...
Read More
We're kicking off 2017 with some awesome things to check out! January is always a great time to get started learning new things, and Area515 Maker Space can help you jump-start the year with some exciting events! First, this Saturday, January 7, we've got a Learn to Solder Workshop!...
Read More
We at Area515 Maker Space have a burgeoning need for flooring! The "space" part of the Maker Space will be changing quite a bit within the first few months of 2017. Due to construction on our building, we're forced to shift our work space (for more information, check out...
Read More
Come join us and make 3D-printed  and laser cut snowflake ornaments! On Thursday, December 8, at 7:00, we'll be getting together to celebrate the season by creating some awesome snowflakes like these. They'll be available for a small fee, and we'll have different materials on hand to customize to...
Read More
Area515 Apparel is now available! Visit our new Store at http://www.cafepress.com/area515 for all your Area515 Des Moines Maker Space shopping needs! We can add more merchandise as well; if you have any requests for certain items bearing our logo, let us know and we'll do our best to get them...
Read More
Say Hello to Liz Patterson! She's been a member at Area515 Des Moines Maker Space for almost 8 months. Liz is an Intern Architect with experience working with Christian non-profit organizations and graphic design. Liz has a lot of knowledge about woodworking, and loves working on wooden boxes and...
Read More
Ben Brown, a regular at the Maker Space, has been a member for roughly a year. Ben loves to create metal art at Area515, and is largely responsible for making our garage space usable and presentable (thanks!). He also works on steel and wood furniture. His favorite project created here (and...
Read More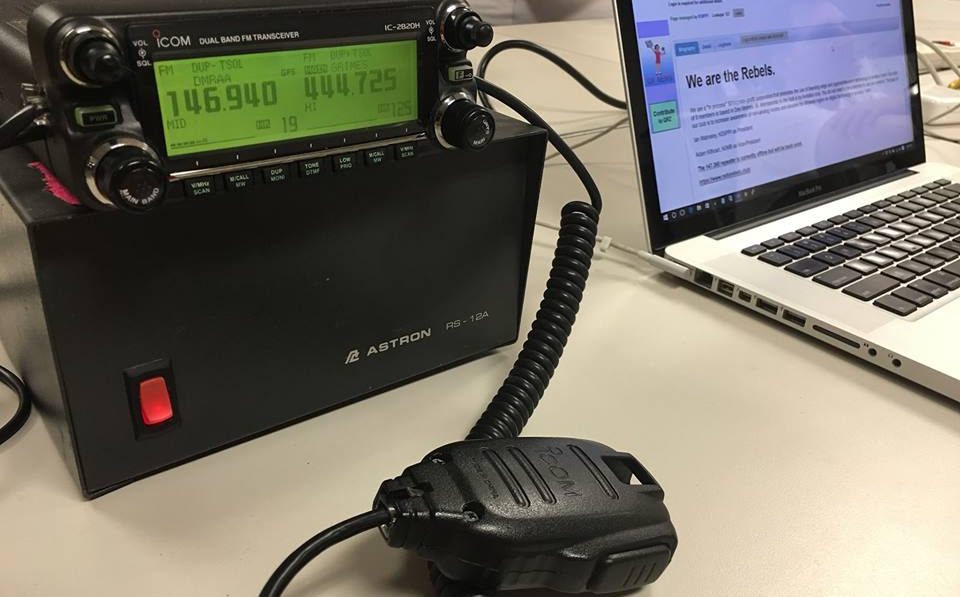 This month's meetup was small, but successful! We discussed a few other local radio enthusiast meetups around the area, including HARC (Hiawatha Amateur Radio Club; meets 2nd Thursday of every month at the Perry Public Library) and the DMRAA (Des Moines Radio Amateurs' Association; meets 4th Tuesday of every month at...
Read More